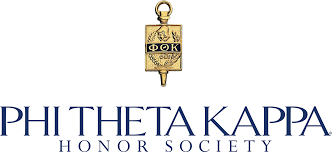 In Spring 2010, the Beta Sigma Omicron Chapter of the Phi Theta Kappa International Honor Society was established at Hawaii Tokai International College. The largest honor society in American higher education, Phi Theta Kappa has over two million members and 1,200 chapters nationally and internationally. Recognized in 1929 by the American Association of Community Colleges as the official honor society for junior colleges, Phi Theta Kappa was established in 1928. Its purpose is to "recognize and encourage the academic achievement of two-year college students and provide opportunities for individual growth and development through honors, leadership, and service programming." Students who earn a 3.70 grade point average and who, as students at HTIC, have contributed to the community both on and off campus are invited to join the Beta Sigma Omicron Chapter.
Being a member of Phi Theta Kappa offers additional scholarship opportunists to its members.
Transfer Scholarships
Being a Phi Theta Kappa also offers additional discounts towards automobile insurance rates.
GEICO® and Phi Theta Kappa have partnered to offer members a special discount of up to 8% off of GEICO's already low car insurance rates. GEICO® is an Annual Convention Sponsor and provides the GEICO Pathway to Completion Scholarships for Associate, Bachelor's and Master's programs.