The dormitory has two floors; males are located on the first floor and females on the second. Double and quadruple rooms are available. All rooms are furnished with loft bed modules with built-in desks and dressers and each room has its own air conditioning unit and refrigerator. Communal bathrooms with sinks, toilets, and showers are located on both floors. Laundry facilities are located on the first floor. Vending machines are located on the first and second floor. A dining area with sinks, microwaves, and shared refrigerators open 24 hours a day is located on the second floor. Purchase of a meal plan is mandatory for all students living in the dormitory. The Office of Student Services can also assist interested students to arrange homestays. Inquiries regarding all housing options should be directed to the Office of Student Services.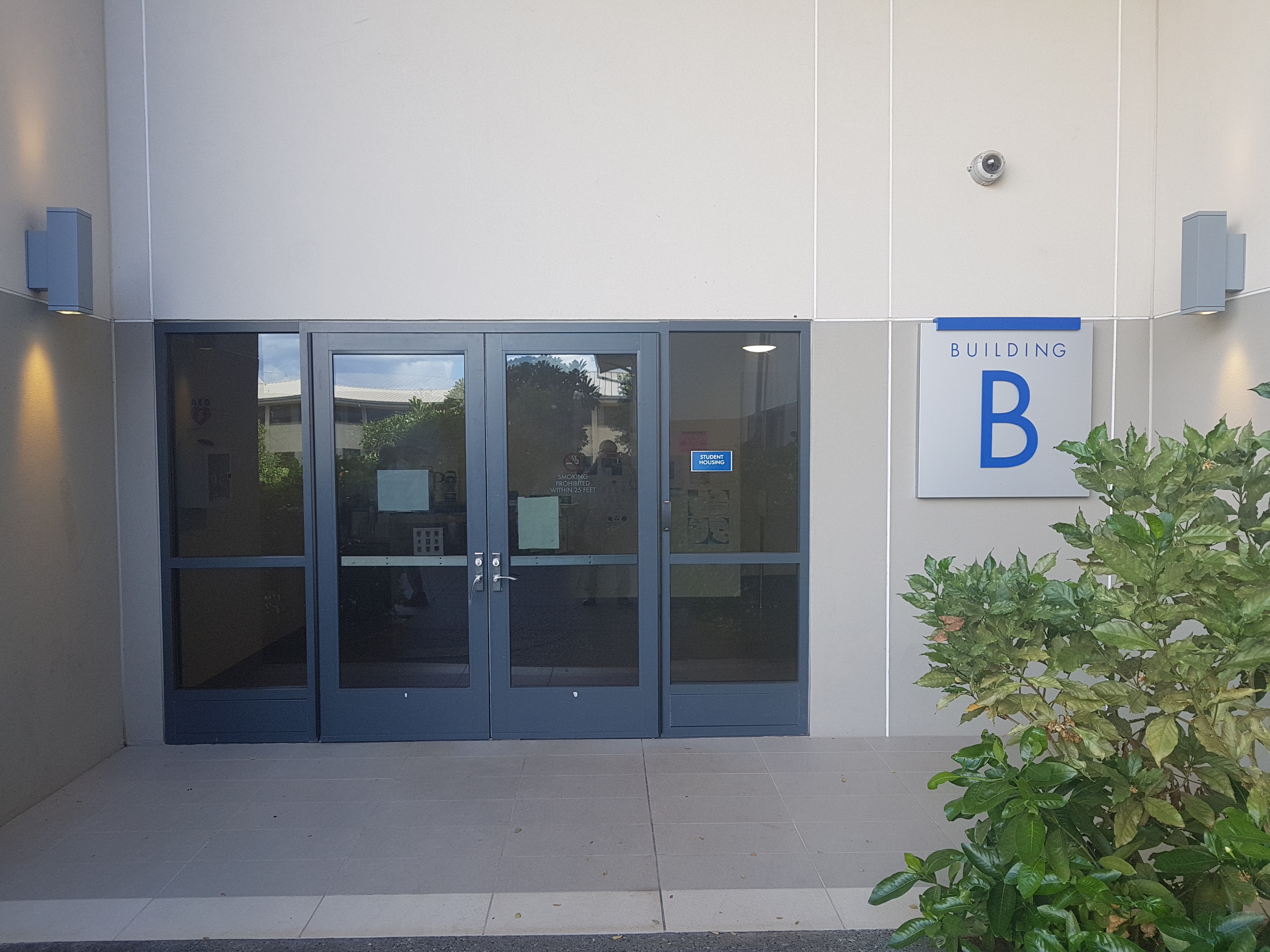 Dormitory Entrance
Building B is our campus Dormitory it consists of two floors; the first floor houses male students, our second floor houses our female students. This building has 24/7 contracted security that can be contacted in the main lobby of building B and in the main lobby of building A.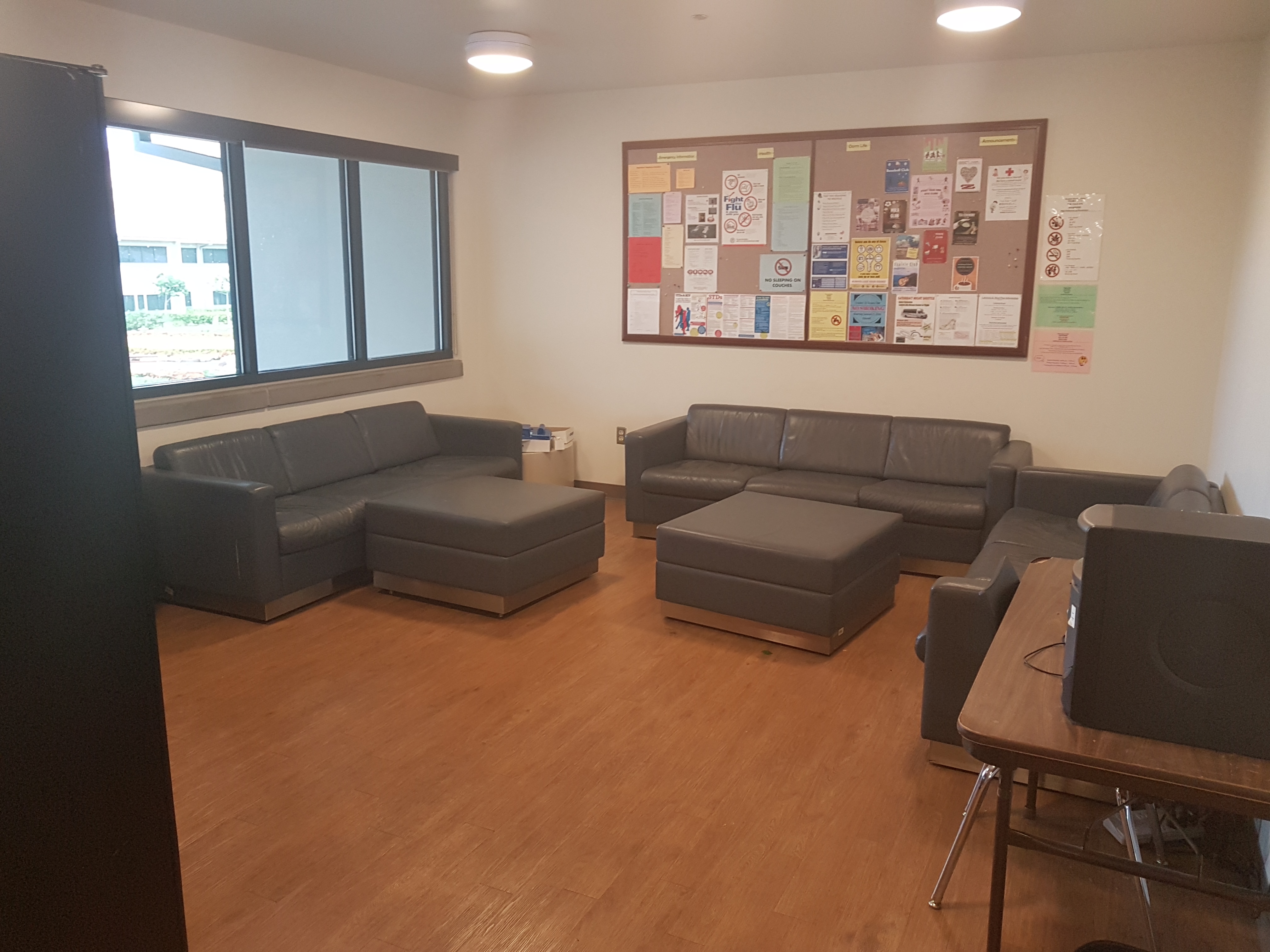 Recreational Area 2nd Floor
This common area is located near the kitchen on the second floor. It has two vending machines and is a good area to meet up with other students before heading out to class.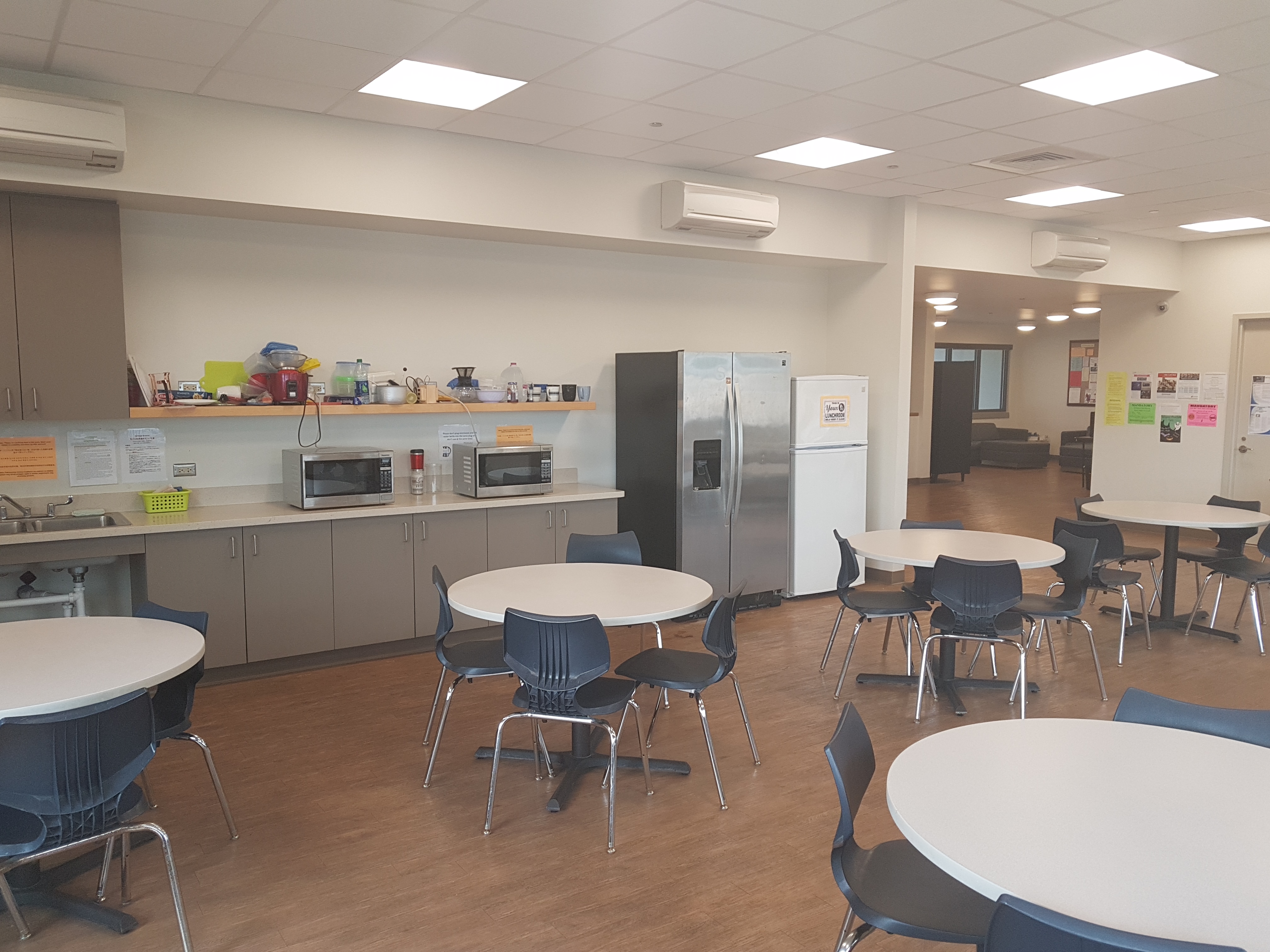 Kitchen Area 2nd Floor
This kitchen area is equipped with two microwaves, two full  size fridges, and cabinet space and a full sink. Students are allowed to store food that does not fit in their half size fridges in their dorms, they can also store flatware and dishes.
Quad Room 1st Floor
This is our Quad room which houses up to four students. We also have double rooms which only house two students. If you are planning on attending class at Hawaii Tokai International College and would like a double room make sure you book fast.
Bathrooms at HTIC are communal and can be found on each wing on each floor each bathroom is equipped with ample private showers and sinks to ensure you can get ready ontime.
Each floor is also equipped with its own coin operated laundry facility.