A cafeteria is located on the adjacent UHWO campus, a few minutes' walk from the HTIC campus, offering full meal services on weekdays during each term. All students living in the dormitory are required to purchase a meal plan. The cafeteria serves three meals (breakfast, lunch, and dinner) in the cafeteria every weekday. Vending machines are available on the first floor of the classroom building and the dormitory.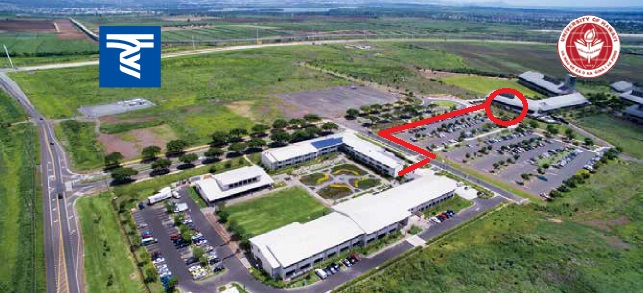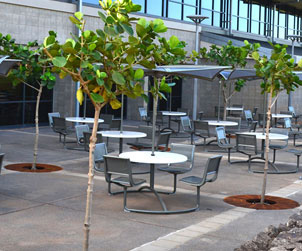 Da Spot Health Foods & Juices
Phone:  (808) 689-2974
Hours: Monday – Friday, 7:00 a.m. – 7:00 p.m.*
*Hours are subject to change
Da Spot Health Foods & Juices offers diverse, healthy and affordable cuisine with a unique take on tasty dishes from around the world. Da Spot specializes in Mediterranean and North African food with vegan and specialty meat options that can be certified halal or kosher. Offering imaginative cuisine in exotic styles of Egyptian, Greek, French, Italian, Indian, Thai, Malaysian, Ethiopian, American, Hawaiian, Japanese, Chinese, Korean, Pacific Rim and fusion cooking.
Da Spot also serves up a delicious selection of 35 sweet and savory smoothies, and unforgettable acai bowl and zabadi side dishes. Looking for something even sweeter? Da Spot's homemade desserts, including freshly baked baklava and an assortment of sorbets, will satisfy your sweet tooth and then some.