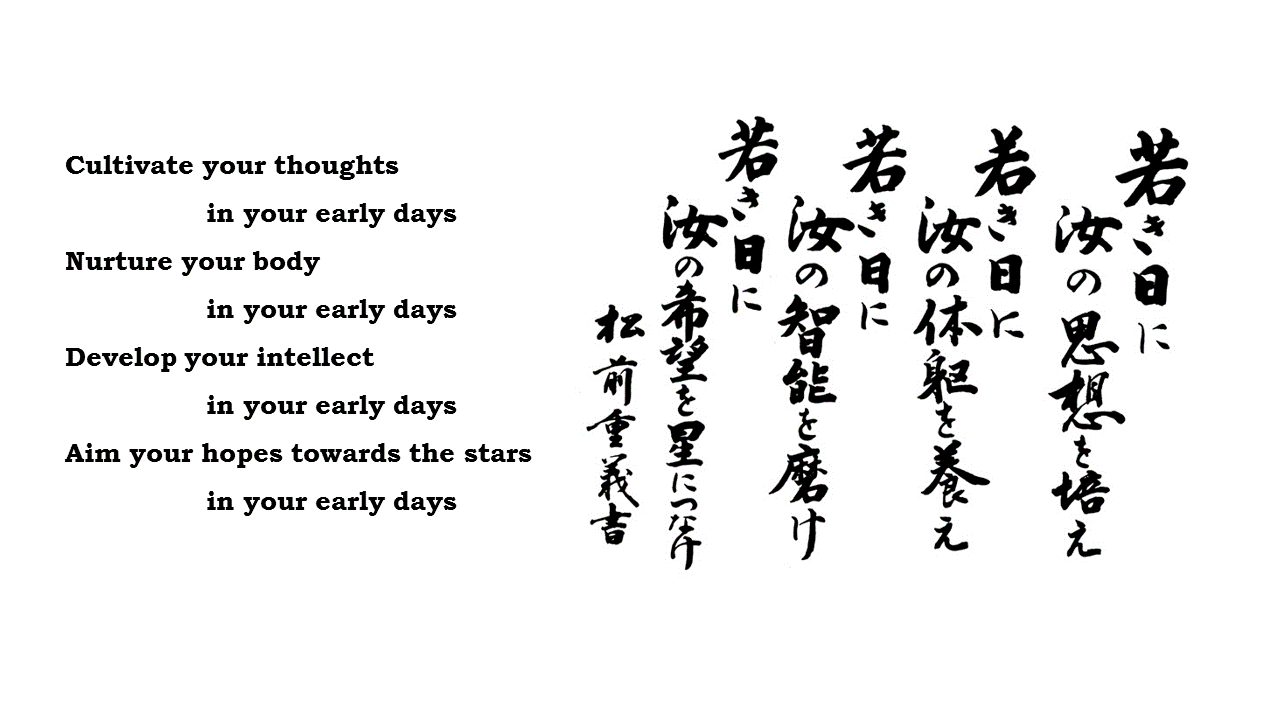 History of HTIC
Established in 1992, Hawaii Tokai International College (HTIC) is an American two-year college originally located in Honolulu on the island of Oahu. On April 6, 2015, the campus moved its location to the city of Kapolei, where it currently resides. HTIC is accredited by the Accrediting Commission for Community and Junior Colleges (ACCJC) of the Western Association of Schools and Colleges (WASC) and is the only American campus of the Tokai University Educational System of Japan (TES). HTIC reflects the combined educational philosophies of TES founder, Dr. Shigeyoshi Matsumae (1901-1991), and Dr. Richard Kosaki (1962-2016), former professor and founder of the University of Hawaii Community College System. Both men shared a strong belief in active education through which students not only acquire knowledge, but also develop critical thinking, communication skills, and the intellectual curiosity to be lifelong learners.
As a scientist, Dr. Matsumae believed that a strong liberal arts education would contribute to the moral and social consciousness necessary for an increasing technologically advanced world. His experiences in World War II led him to also believe that an internationally-oriented education was the key to perpetuating world peace. As such, the Tokai University Educational System (TES) is an extensive network of educational and research institutions throughout Japan, with other TES educational centers located in Denmark, Thailand, Austria, South Korea, Russia, and the United States. Hawaii's unique geographic location and rich multicultural milieu have made it the perfect location for TES's American campus.
HTIC continues to exemplify and pass on Dr. Matsumae's beliefs. With the HTIC campus located next to the University of Hawaii West Oahu (UHWO) campus, students from both campuses are provided with an ideal opportunity for cross-cultural exchange, interacting through intramural sports, sharing of the cafeteria, and various extracurricular activities. This collaboration promotes intercultural understanding between eastern and western regions, creating an international student body studying and living together in an integrated learning community.
Vision Statement
To educate students to become enlightened global citizens who contribute to world peace.
Mission Statement
Hawaii Tokai International College (HTIC) is an international gateway for students interested in education bridging diverse international perspectives, especially in the Asia-Pacific region. HTIC graduates earn Associate in Arts degrees and emerge as lifelong learners who contribute positively to the world.
Institutional Learning Outcomes
1. Effective Communication Skills
Students read analytically, listen discerningly, and communicate clearly, effectively, and creatively in both written and oral forms in a manner appropriate to the audience, situation, and context.
2. Global Citizenship
Students demonstrate a sense of awareness beyond the self that includes an appreciation of diversity and multilingualism. Students also practice cooperation, ethical behavior, and other behaviors that contribute to global understanding and peace.
3. Intellectual and Practical Skills
Students demonstrate intellectual and practical skills in different contexts and fields, interpreting and offering reasoned situations to problems encountered both in the classroom and beyond. Students conduct quantitative and scientific analyses, and evaluate reasoning, claims, or information. Students also demonstrate creativity and an informed appreciation of the arts.